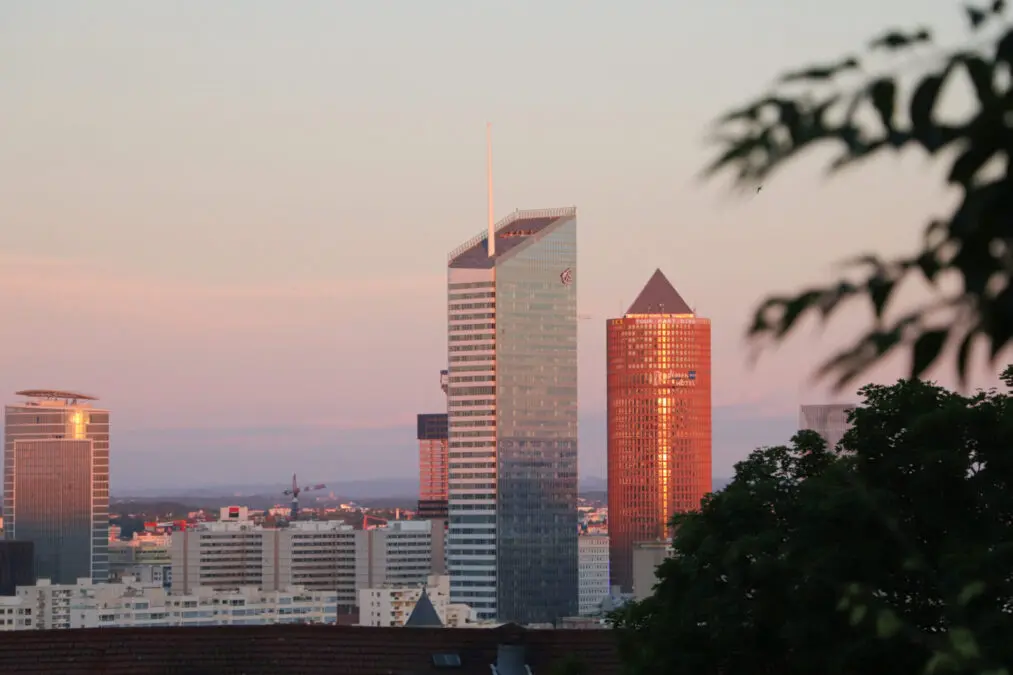 Views of Lyon © Romane Thevenot
---
SPONSORED CONTENT
---
Investing in real estate and becoming a landlord means protecting your assets against a possible disaster.
Which contract to choose to guarantee the accommodation or the building in the event of water damage, fire or damage to third parties? Let's take a look at the non-occupant owner's insurance, also called theowner lessor insurance.
What is landlord insurance?
Owner-lessor insurance concerns an owner who rents out a property. It makes it possible to guarantee the accommodation or the building, in the event of a claim, when it is:
temporarily empty of any occupant: between two lease signatures for example;
occupied by a tenant who already insures it in multi-risk housing.
This insurance can also include an extension of insurance on behalf of the tenant, if the latter is unable to provide an insurance certificate for the occupied accommodation.
In this case, the Alur law authorizes the lessor owner to be reimbursed for the amount of this insurance in the expenses of the accommodation occupied by the lessee.
Is this insurance compulsory?
Owner-lessor insurance is not compulsory, except if the rented accommodation is located in a condominium. The Alur law obliges you, in fact, to take out at least a non-occupant owner's civil liability insurance covering any damage to third parties. As a lessor co-owner, you are thus insured in the event of the possible occurrence of a claim originating from the property of which you are the owner.
Most non-occupant homeowner's insurance policies have basic coverages. The lessor owner can supplement them by subscribing to specific extensions in order to improve his PNO contract.
If you plan to acquire a property in Greater Lyon or its region, we can only recommend that you take out landlord insurance. You preserve your property in the event of a claim and protect yourself from the financial consequences that such damage may entail, in particular in the event of partial or total destruction of your property.
Damage covered
Landlord and landlord insurance mainly covers:
civil liability, including recourse to neighbors and third parties;
burglary, theft and vandalism;
damage resulting from, among other things, fire, flooding or explosion;
claims originating from the electricity and gas networks;
damage to furniture in the case of a furnished rental;
natural disasters and environmental claims (strong winds, hail, etc.);
the defense-appeal.
As you can see, this owner-lessor insurance is close to the guarantees of the classic multi-risk home contract, with nevertheless one specificity: that of applying to the owner of the accommodation.
Possible warranty extensions
The PNO contract can also benefit from guarantees adapted to the situation of the lessor, such as:
guarantee of unpaid rents: payment of sums owed by the lessee and costs generated by legal proceedings;
loss of income in the event of a disaster: impossibility of relocating a tenant during the repair work on the accommodation after, in particular, a fire or a flood;
legal protection: to support the non-occupant owner in the event of legal proceedings.
Why is it essential?
Owner-lessor insurance is essential to be guaranteed in the event of the claims mentioned above. It provides peace of mind and covers potential loss of money related to a claim.
For what types of rentals in Lyon?
For all rentals!
With more than 172,999 rental units in Lyon in 2019, i.e. 64.2% of main residences, real estate rentals are very numerous.
(Sources: Insee, RP2008, RP2013 and RP2019, main operations, geography as of 01/01/2022.)
The rental property stock in Lyon is divided between furnished rentals and bare rentals. If the share of bare housing remains the majority today, the amount of the average rent excluding charges for a 45 m² apartment rented empty is €745 per month.
As regards the rental of furnished accommodation in the city of Lyon, the rent for a 45 m² apartment amounts to an average of €931 per month excluding charges. As in most big cities, these furnished apartments are mainly intended for students.
Rental investment therefore still has a bright future ahead of it. Investing part of your assets in a property for rental use in Lyon is a good financial operation. The lessor generally has no difficulty finding a tenant and earning attractive monthly income.
Taking out adequate non-occupant owner's insurance thus protects the property against any deterioration and depreciation. It is therefore essential, for landlords in the city of Lyon, to anticipate the taking out of guarantees before signing their first lease.